Women's Club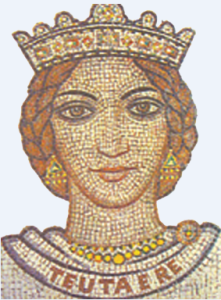 What is the Women's Club?
Is a feeling of belonging when your mood is blue
To something rather special created just for you.
The cost is only minimal  and when your work is done
The club is just the place to go and have a little fun
The  program  is exciting and it varies every week.
It includes the things you like to do and often things to eat.
It caters for all ages and for all points of view.
In other word, it caters especially for you.
It is for friends you have and those you have yet to meet.
So come along and join the club you will find it is up your street.
Pauline Watson.
.. Began as Women's Club in 1998 and after some years was transformed in a big center with  the name Women Competence and Culture House.
WCCH is a center of information, training, and entertainment.  It 's funded by HEKS and BFDW.
Starting from 2004  Women Competence and Culture House , is a center ,through which we offer social, psychological, legal support, for women in need and other groups of women such as unemployed, violated, or other women that are seeking support for different issues. We also offer information on topics as the women's rights, domestic violence, poverty, gender inequality, the status of women in the family, health issues, culture, and art.   The center headquarter is  located in Tirana
For many years, the meetings in the Center have been an important part of our work and a powerful direction in creating resources for many women, increasing the inspiration in their lives with our influence. In order to remain focused on these goals, our work is organized in the following areas:
Information and education regarding domestic violence and abuse, awareness on legal protection, or when it should occur. Be aware that the Albanian reality continues to be problematic in regard to this disturbing issue.
Information and education concerning women's rights as the basic human rights, seen from the prospective and possibilities gained from the knowledge of Albanian law.
Awareness of career development opportunities for women and girls, better personal presentation and professional skills.
Improvements in the status and strength of women's role in the family and community life, in decision making situations, through workshops, training and seminars.
Health education for women and  adolescence on health issues: the health of young mothers, appropriate child growth techniques, menopause, breast cancer and sexually transmitted diseases including HIV/AIDS.
Promotion and support in creating opportunities for women with new talents to express themselves as reflected by their art through evenings of literature and arts, competition and exhibits within the women's club.
Social and Legal support is now offered in our Center not only for women but also for men. At the moment they feel the need for counseling they may come here and receive:
Social, Psychological, and Legal support
Increasing the self-esteem
Assistance in good decision making
Contact Us
Address: Street "Naim Frashëri" No.6, Tiranë
Tel / Fax: ++35542 223001
Tel "Woman": ++35542 237728
Email: uaw@icc-al.org