About Us
The association "Useful to Albanian Woman"  (UAW)  was established in March 1993 as a social humanitarian, non-political, non-religious, nonprofit organization fighting for the protection of women's and children's rights. UAW supports and advocates for human rights, gender equality and social progress. It aims to have an important role in civic decision making processes and works for the implementation of these principles through providing services for women and children at the grassroots level, improving economic-social educational-political conditions, providing best practice services and preventing gender problems.
The organization is now spread nationwide and across the borders with Kosova and Macedonia. The head office is located in Tirana and several operations are performed in different cities of Albania, being a clear evidence of UAW's commitment, professionalism, performance and implementation record. As a result of high credibility, the membership of the association is increased over eight thousand, thus demonstrating a huge interest of the beneficiaries to become part of services it offers.
For its good work and excellent proficiency, UAW is awarded by Leonel Jospen in 2000 the International Price for Human Rights, and its president, Sevim Arbana, in 2005, candidate for the Nobel Price, successfully passed the first screening process for such award.
UAW was established and developed during these last decades of the transition of Albania from a former communist country to capitalism aiming to add value to the marginalized women, children and whole communities. As an organization and the direct beneficiaries, express the deep gratitude for the support, dedication and commitment of our many donors, especially the long time friends and donors of the last 20 years, as follow: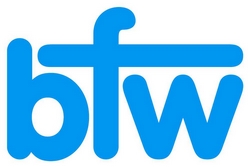 Brot für die Welt (BfdW) Bread for the World is the globally active relief and development agency of the Protestant Churches in Germany which is in almost 100 countries all across the globe empowering the poor and marginalised to improve their living conditions by themselves. Key issues of their work are food security, the promotion of health and education, respect for human rights as well as the integrity of creation.
HEKS (the Hilfswerk der Evangelischen Kirchen Schweiz)the aid organisation of the Protestant Churches of Switzerland    gives humanitarian and emergency aid and fights the causes of hunger, injustice and social deprivation. They believe that all people should be able to live a life of dignity and of safety in social, economic and political terms.The aid organisation has five regional offices in Switzerland and is engaged in about 200 projects worldwide. HEKS has its own coordination offices in 20 key countries.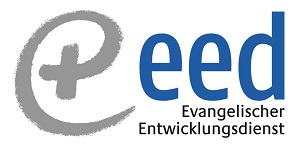 EED (Evangelischer Entwicklungsdienst)-Church Development Service as an association of the Protestant Churches in Germany that by means of financial contributions, personnel involvement, scholarships and consultancy services has supported the development work of our organisation in establishing a just society and promoting action to arouse and enhance people's willingness to stand up to overcome need, poverty, persecution and violence.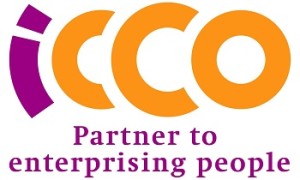 Interchurch Organization for Development Cooperation (ICCO) – Netherlands that works towards a world in which people can live in dignity and well-being, a world without poverty and injustice.
The first two projects were implemented by UWA during the course of 1993 – 1996 and the organization began to gradually focus itself on the social aspects. While the years 1997 – 2000 were years of emergency actions and operations responsive to the country's acute needs, and Kosovo crises, after the year 2000, the leadership of the organization recognized its capacity to react and to adapt to the conditions of society, accommodating its approach to women's and children's support. By clearly defining its positions, the focus area of activities and by concentrating further on its stakeholders and beneficiaries, UAW prepared a strategy of geographic allocation of projects, update its vision and objectives, and embarked on preparation of the strategic plan.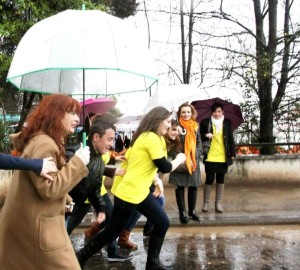 For the first time during the period 2000-2004, UAW implemented national and regional projects, campaigns and movements, including national campaigns against human trafficking, domestic violence, awareness and support campaigns; the regional program of bridge for peace and understanding, a post-war project for peace and conflict resolution for the women of Albania, Kosovo, Montenegro, Macedonia and Serbia.  Those programs constituted the basis for later networking and lobbying of the organization. UAW became an important factor in Albanian society and well-known and appreciated in the region.
In the meantime, the organization focused very seriously on its financial sustainability, by receiving funds not only from donors, but also by generating income from economic activities and other related services. Hence, the "Golden Hand Shop", the "Women's Club" were the first success stories contributing to the financial sustainability of UAW and good models for replication by other non-for-profit organizations. .
Looking back at the history, after 20  years UAW had created and consolidated a new farsighted face. Crystallizing its vision and the mission, strengthening and making more effective the organizational structures, the internal transformation necessitated hiring of skilled and
proficient gender specialists to bring the work to a higher professional base.  The years of 2005 – 2010 were characterized by the enhancement of organizational standards and sign the peak of   organization's strength to influence the development of civil society, partnership and networking with other NGOs and government institutions. Organizational growth is demonstrated with key evidences such as: establishing partnership for drafting of social standards by the Albanian Government, the interaction and cooperation with local and central governments, networking with national and international organizations etc.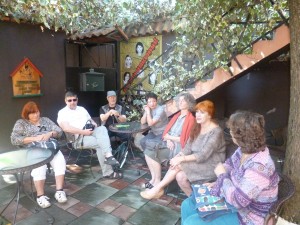 The diverse social and economic needs of target groups have initiated the need to embark on awareness rising and pressure campaigns to influence legislation and government instructions to improve the situation of women and children, and other vulnerable communities. Under these circumstances, it should be mentioned that for the first time in the history, the law regarding domestic violence was presented to the Albanian Parliament not by the usual legislative channels but through a collection of 20,000 signatories, gathered through an initiative of 10 civil society organizations. Other important, significant campaigns include Roma Community Registration; the legalisation process of internal migrates moving from deep rural areas toward the cities; the campaign against the black work of children, etc.
Since than, UAW has extended these initiatives and experiences geographically and contributed in strengthening of the network. The same approach was used with professional (vocational) formation centres as well.  Nowadays, UAW is trying to standardise its services, to influence the various actors and governance levels and to effectively work for its beneficiaries.
Triggered by the projects and programs, and mindful of the future, the organization has entered into a new phase of consolidation and institutionalization under the strategic program "Women make history everyday!"-building up leadership toward Gender Equality, Conflict Transformation, Social Progress and sustainable NGO sector. UAW has a respectful identity and transmits its beliefs, norms, values and experiences to the stakeholders and society, and shares them with its employees.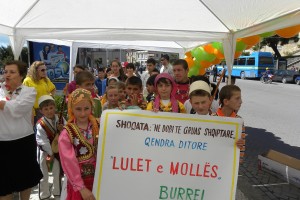 Most of the employees of UAW are women, a reality that is not merely related to the organization's nature but also to deliberate positive discrimination, aiming to create a gender balance in a still patriarchal Albanian society, to give women the opportunity to demonstrate their skills and abilities. Since UAW considers itself a family, the leadership tries to provide personal fulfillment, to build a constructive culture where all its members are encouraged to interact with people and to approach tasks in ways that help them meet their higher order satisfaction needs. UAW encourages its members to work to their full potential, resulting in high levels of motivation, satisfaction, teamwork, and service quality. According to internal evaluations, the organization provides a stable environment, in which all actors can contribute with their skills. In general, employees report satisfaction from their achievements and their contribution to and through the organization. UAW believes in sharing information, so that all actors can constantly be aware of new developments, in the context of challenges and continuous innovation.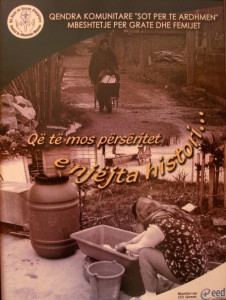 Contact Us
Address: Street "Naim Frashëri" No.6, Tiranë
Tel / Fax: ++35542 223001
Tel "Woman": ++35542 237728
Email: uaw@icc-al.org