1993 – 2003
1993  March 9th the founding of the Useful for the Albanian Women (UAW)
1994 -1995 First lobbying for the change in the abortion law. UAW & Women's Center  "Advocacy women Center"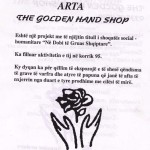 1995  "Golden-Hand Shop", the very first social business program through which hundred of handmade Albanian handicrafts were sold abroad, bringing a modest but dignifying income to women in need (Oxfam)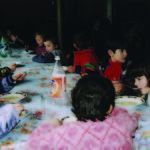 1995  The first aid program: Free lunch service for poor children in Elbasan and in Burrel, supported by HEKS, SGF, Switzerland
1995  Dental Clinic- supported poor women with health service, supported by HEKS, Switzerland
1995 Lydia project – strengthening the women network from East to West (Europe), supported by HEKS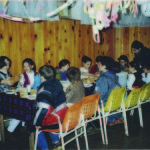 1996 Publishing house, helping new Albanian NGOs to publish their activities, mission and vision. Supported by Phare Program, EU
1996-2007 Green-house in Tapiza village, Employment for the poor women and organizing discussions in the community about democracy and human rights especially for the women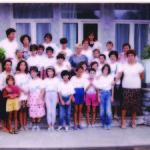 1996  Summer Holiday Camp for blind children , "Eyes of Peace", supported by VIENNA CARITAS.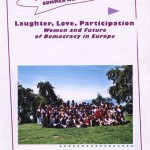 1996  Publishing the first association magazine : "Women's World".
1996-1997 Survey about prostitution: "Prostitution, the society in dilemma".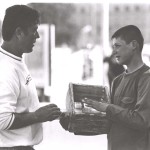 1997  Women bridge for peace and understanding .Education program for women during civil war in Albanian, Pyramidal scheme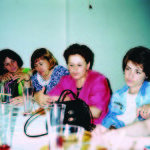 1997 Aid program in Tirana, Shkoder, Durres, Elbasan, Burrel, thorugh meal, vouchers for women, children and elderly people. Supported by HEKS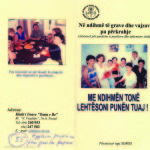 1997-and on Opening of first Professional Formation Program for street children in Tirana, Supported by Phare Democracy Program, HEKS, EED, DAN AID, ICCO.
1998-2001 Awareness campaign in border areas; Stop trafficking of Albanian Girls!
1998- The first organization strategy for 1998-2002
1998 Opening of the first Women Club, Teuta e Re in Tirana, supported by HEKS (Switzerland), VIENNA CARITAS, SGF (Switzerland)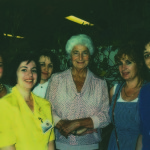 1998 Family house program in Durres, supported by Foreign Italian Ministry, through the program of Ministry of Social Affairs in Italy and in Albania
1998 Eco  tourism led by the ladies, in Shkoder areas. Supported by Foreign Ministry of Italy
1998-2000 Humanitarian Aid for Kosovo's crises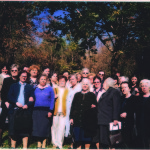 1999 Kindness Center in Shkoder. Center for Kosova Children and Mothers.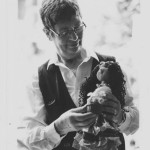 2000 "Doll for Dolls" a program for kindergarten supported by the Danish Embassy.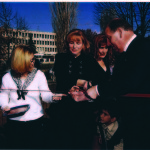 2000 "Mother goat and her kids" – playground for children in Tirana. Supported by HAEE, NIJKERK (Netherland)
1999-2001 National and regional program: Women's Bridge for Peace and Understanding, including Kosovo, Monte Negro, Macedonia, Serbia all ethnics
1999-2001 "Cash for shelter"  Helping Albanian families who sheltered Kosovo refugees during the Kosovo crisis. Supported by HEKS and Swiss Government.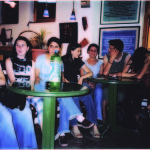 2000 Awareness campaign for prevention of trafficking of Albanian girls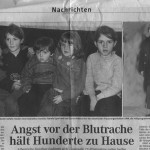 2000 "Blood Feud, this tragedy that kills Albanian childhood" social, education and rehabilitation program for children and mothers who are locked in house. Supported by HEKS Switzerland.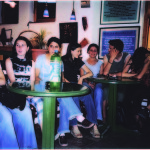 2000 Opening "One Dream more" Center in Elbasan. Supported by ICCO Netherlands
2001 Publishing UAW's Newsletter "Diella".
2001 Lobbying for the 8 March protest with the slogan: 'Women make history every day!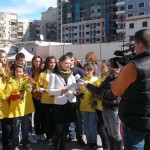 2001 Human Rights Price for prevention of blood feud revenge from Lionel Jospen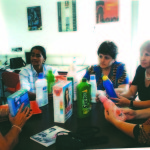 2002 Employment agency for young vulnerable girls in poorest area of Korca, Pogradec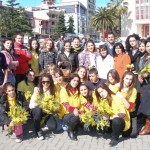 2002–2003 After the World Social Forum in Brazil, UAW led the network with different Albanian NGOs with the topic: 'Another Balkan is possible'
2003 Opening of Agency for Employment women and girl in Tirana.
2003 Little Dolphins in Durress. Supported by DeutcheWeltHungerHilfe (DWHH) Germany.
2003 Project BOW anti-trafficking network in Greece and Albania. Supported by Foreign Ministry of Greece
Contact Us
Address: Street "Naim Frashëri" No.6, Tiranë
Tel / Fax: ++35542 223001
Tel "Woman": ++35542 237728
Email: uaw@icc-al.org